Architecture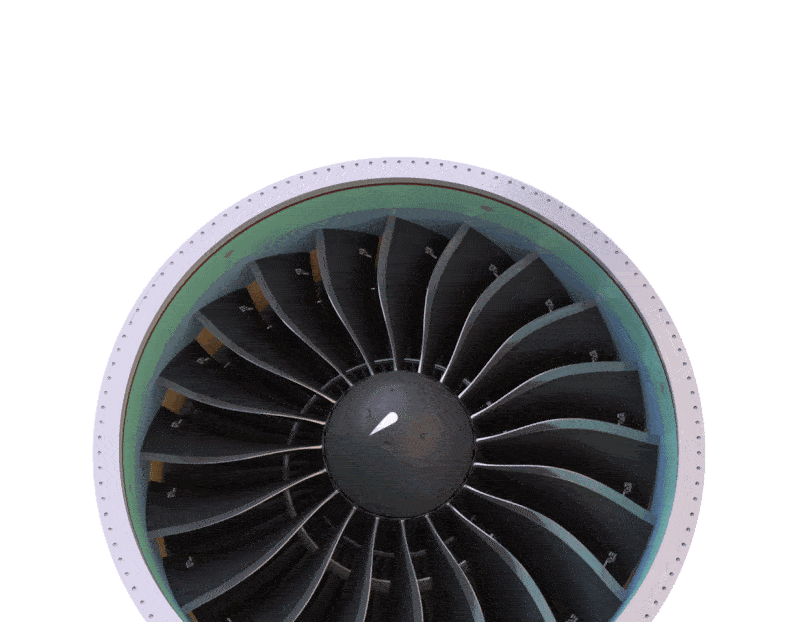 Fan
Big fan, even bigger benefits.
This aerodynamic marvel: a bigger, more efficient fan brings you a quieter engine and the highest bypass ratio in commercial aviation.
Up to 81" fan diameter
Up to 12:1 bypass ratio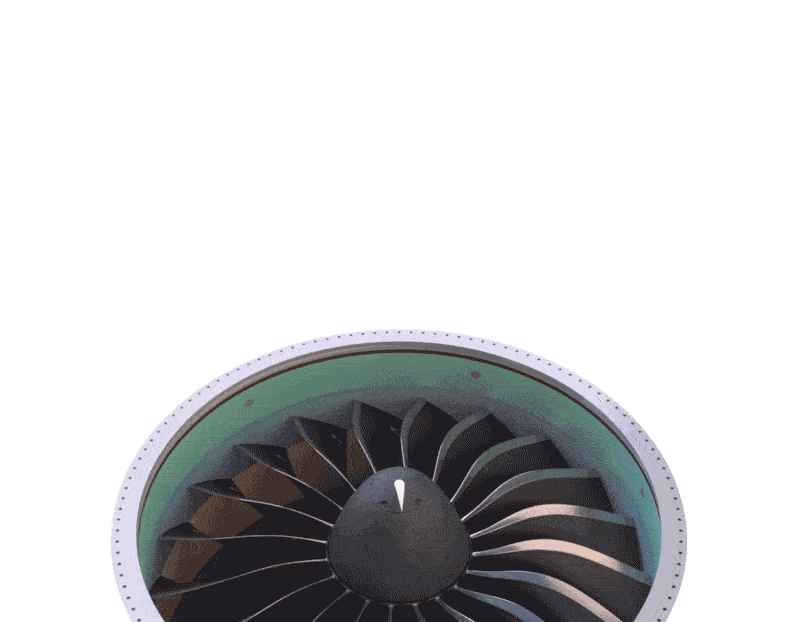 Optimization
Speed matters
A slow fan and a fast core mean peak performance with no compromises – each part runs at its optimum speed.
40% slower fan speed
(compared to previous generation engines)
2,000 airfoils eliminated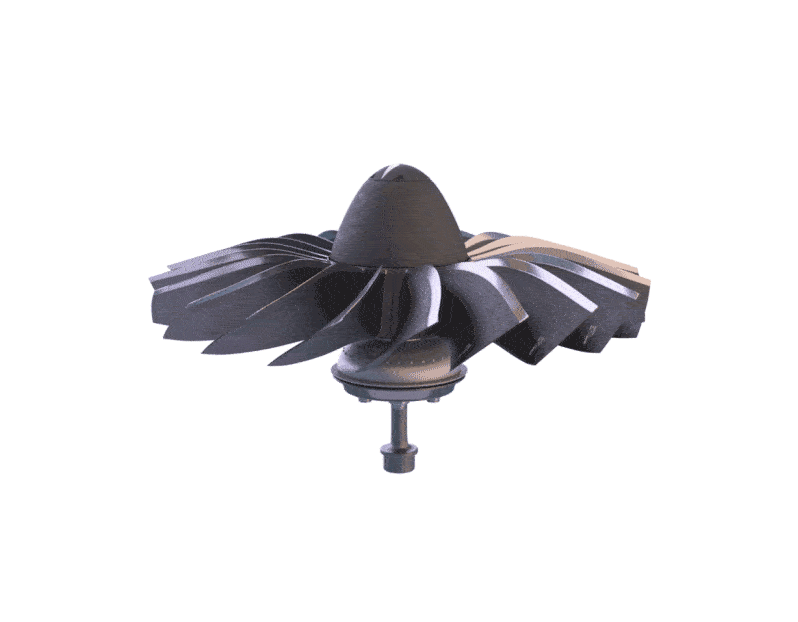 FDGS
Geared for tomorrow, today
Fan Drive Gear System (FDGS)
A fundamental shift in jet engines, seven moving parts unlock high performance through a proven geared architecture.
3:1 gear ratio
Millions of hours of operation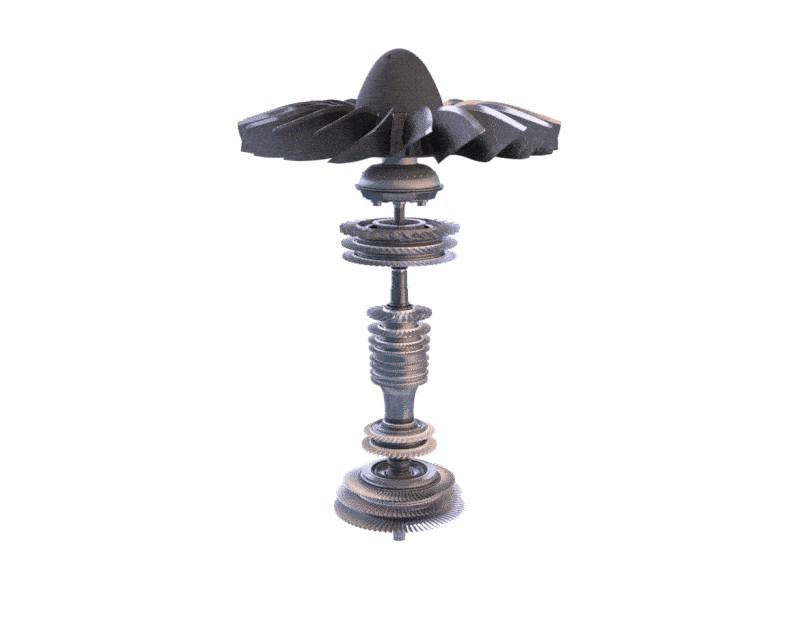 Compressors
It's what's inside that counts
Compressing air is hard work. That's why the GTF engine shares the load effectively between its high and low pressure spools. Its integrally bladed rotors (IBRs) innovatively increase efficiency.
60% higher pressure ratio
(compared to previous generation engines)
Up to 2 fewer stages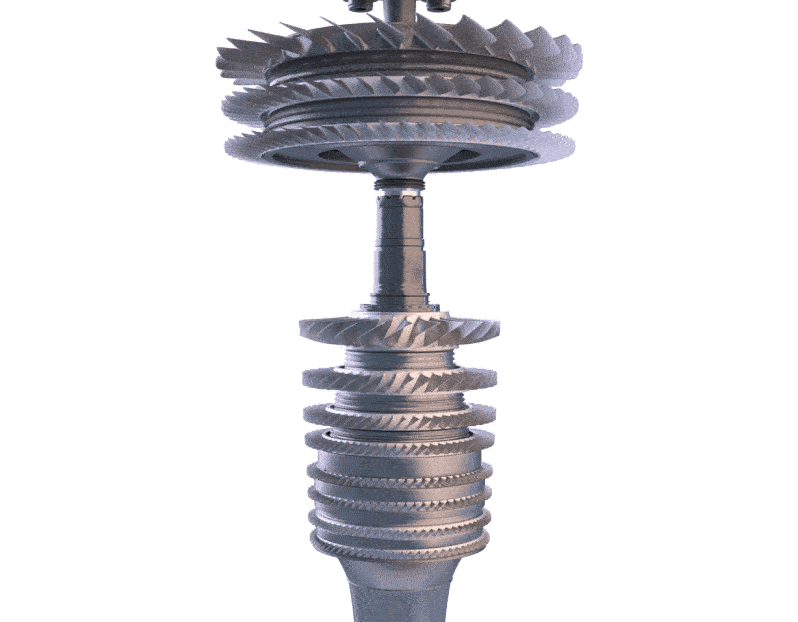 Turbines
Fewer stages, more to love
Lightweight and green. High-speed turbines coated with the latest in material technology can operate in extreme temperatures. Along with a simplified combustor, the result is optimum efficiency and cleaner skies.
Up to 4 fewer turbine stages
(compared to current generation engines)
Up to 50% reduction in regulated NOx emissions
(margin CAEP/6)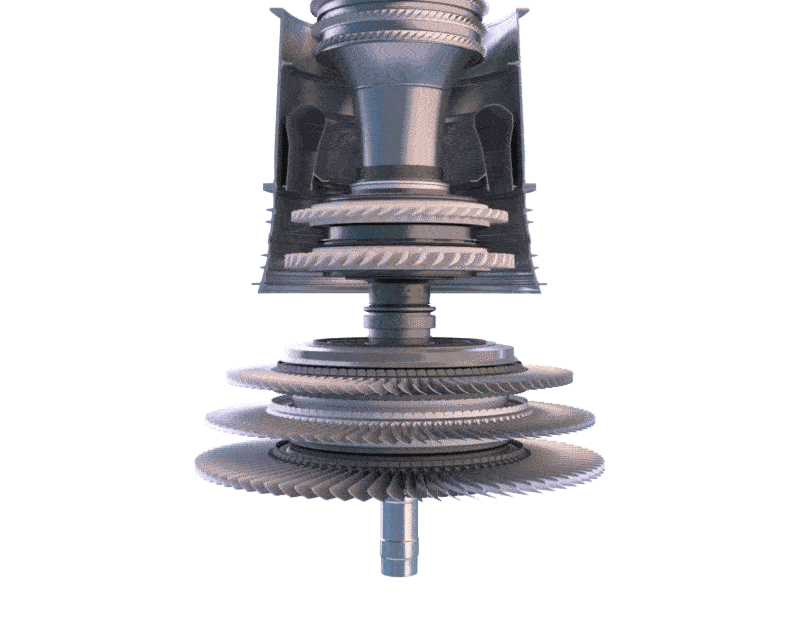 Growth
Runway for growth
Powered by proven geared architecture – and more than 40 industry leading innovations – the Pratt & Whitney GTF is unlike any engine that's come before it. With pioneering technology that enables further evolution and performance enhancements in the future, the GTF is truly in a league of its own.

*All statistics are based on data across the entire Pratt & Whitney GTF Family and may not be applicable to specific engine models.
Technology
Unlocking innovation
The unique geared architecture of the GTF engine has allowed us to design a compact engine that's easier to assemble. As a result, we've been able to pioneer the latest in manufacturing technology, with horizontal assembly lines that deliver greater capacity, efficiency, and quality.
Over 40 groundbreaking technologies
8 production facilities worldwide
Over 10,000 engines orders & commitments
Meeting targets with flying colors
Since it entered service in 2016, customers have collectively saved millions of gallons of fuel. To support industry climate targets, the GTF engine is saving more than one tonne of carbon emissions per aircraft flight hour.
Trusted by dozens of operators worldwide
Delivering over $1M in operator savings per aircraft per year
Leading more sustainable air travel with up to 50% lower regulated emissions
Aftermarket solutions made with you in mind
The GTF family isn't just about engines; it's about service tailored to your unique operational and financial needs. With nearly a century of experience, we work with you to plan maintenance and optimize your fleet, enabled by the latest in engine health management and advanced analytics with support delivered through our global network and local representatives, 24/7/365.
18 maintenance, repair, and overhaul centers worldwide
Support from 150+ dedicated field representatives
Customer support available 24/7/365