Architecture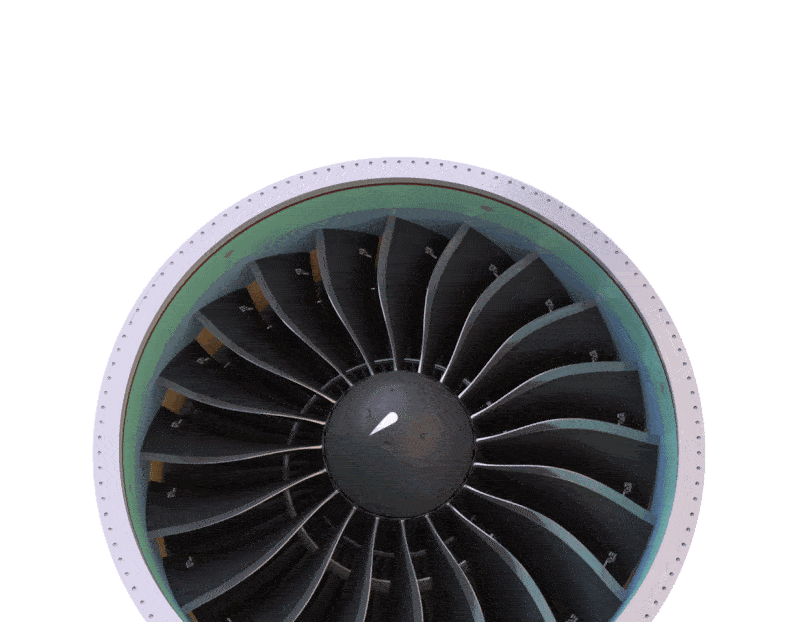 Fan
Big fan, even bigger benefits.
This aerodynamic marvel: a bigger, more efficient fan brings you a quieter engine and the highest bypass ratio in commercial aviation.
Up to 81" fan diameter
Up to 12:1 bypass ratio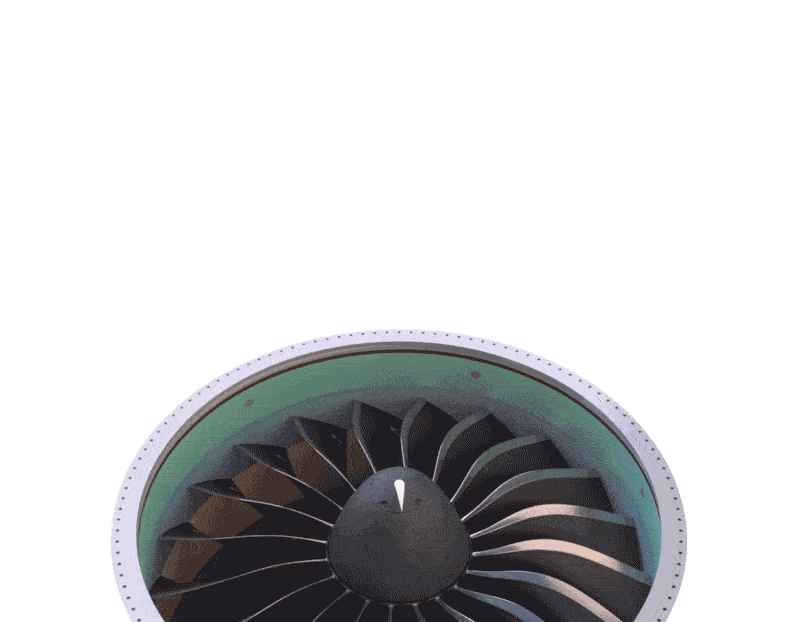 Optimization
Speed matters
A slow fan and a fast core mean peak performance with no compromises – each part runs at its optimum speed.
40% slower fan speed
(compared to previous generation engines)
2,000 airfoils eliminated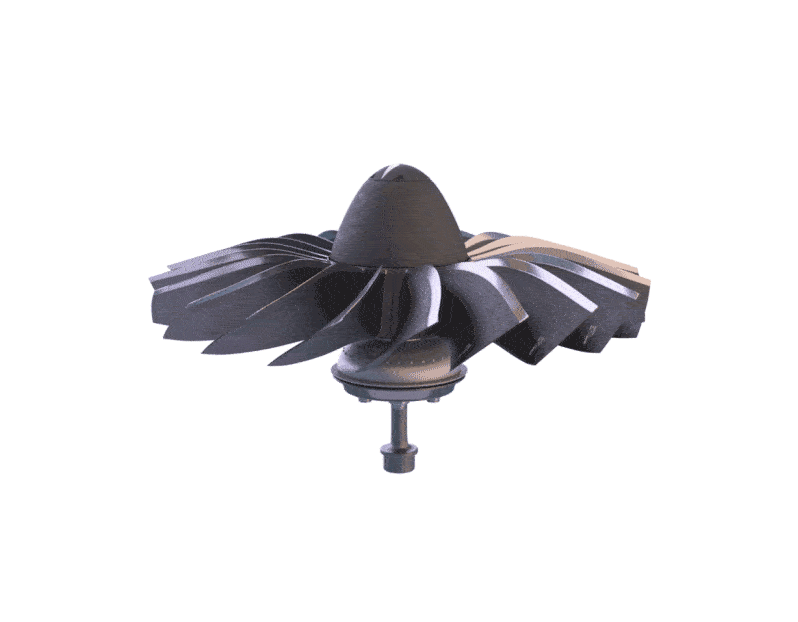 FDGS
Geared for tomorrow, today
Fan Drive Gear System (FDGS)
A fundamental shift in jet engines, seven moving parts unlock high performance through a proven geared architecture.
3:1 gear ratio
Millions of hours of operation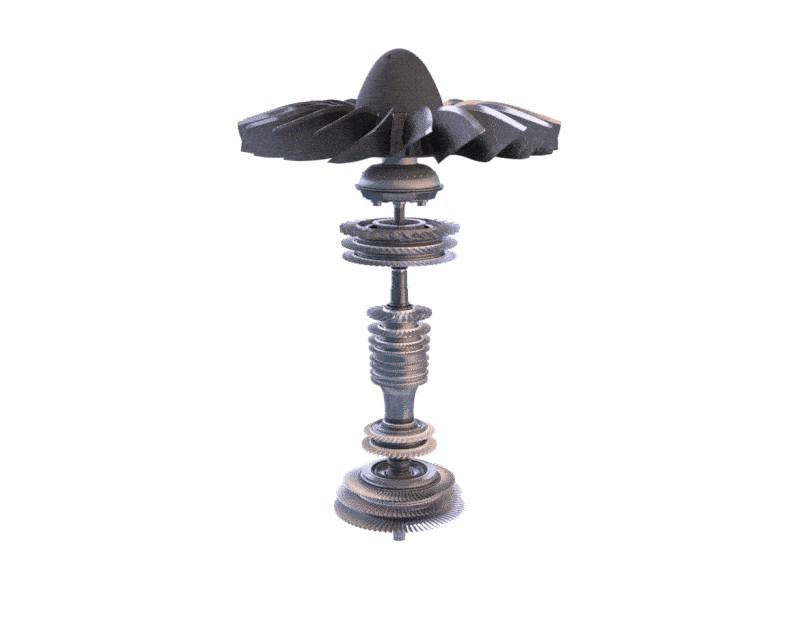 Compressors
It's what's inside that counts
Compressing air is hard work. That's why the GTF engine shares the load effectively between its high and low pressure spools. Its integrally bladed rotors (IBRs) innovatively increase efficiency.
60% higher pressure ratio
(compared to previous generation engines)
Up to 2 fewer stages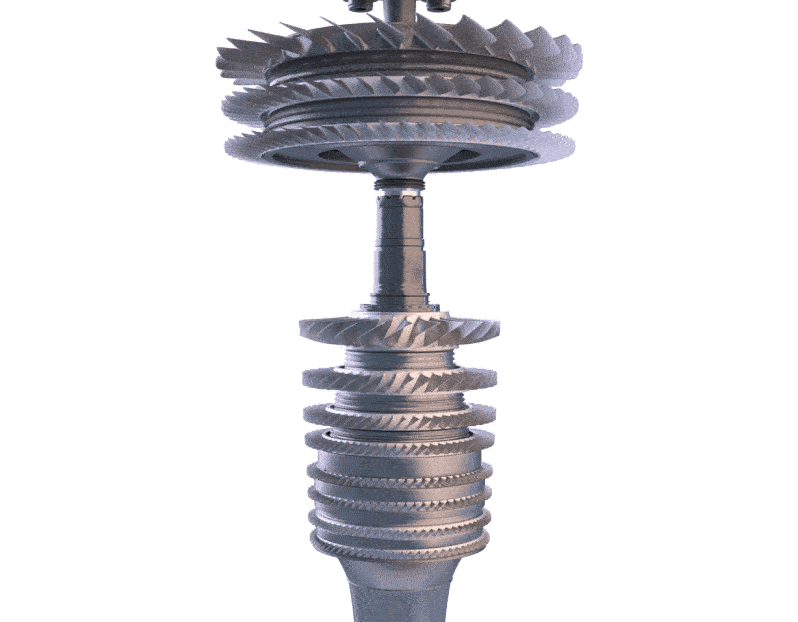 Turbines
Fewer stages, more to love
Lightweight and green. High-speed turbines coated with the latest in material technology can operate in extreme temperatures. Along with a simplified combustor, the result is optimum efficiency and cleaner skies.
Up to 4 fewer turbine stages
(compared to current generation engines)
Up to 50% reduction in regulated NOx emissions
(margin CAEP/6)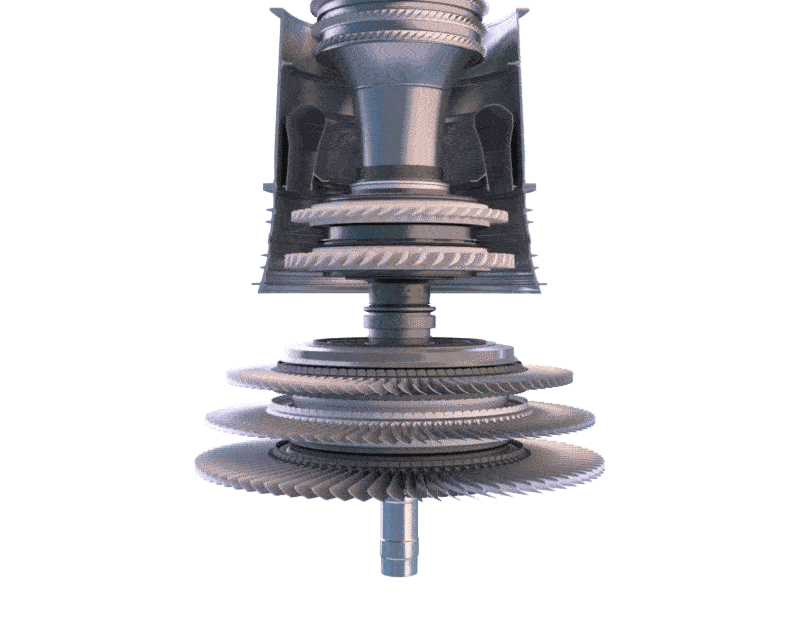 Growth
Runway for growth
Powered by proven geared architecture – and more than 40 industry leading innovations – the Pratt & Whitney GTF is unlike any engine that's come before it. With pioneering technology that enables further evolution and performance enhancements in the future, the GTF is truly in a league of its own.

*All statistics are based on data across the entire Pratt & Whitney GTF Family and may not be applicable to specific engine models.
Explore the GTF Engine Family
Select to learn more.
Spotters Guide
Has the GTF engine powered your flight?

We're here to help you find out

Engines manufactured by Pratt & Whitney have been soaring the skies for nearly a century. With so many flying, it can be hard to tell just what engine is powering your aircraft.

Our spotters' guide provides key visual cues of how to tell if a GTF engine is powering your flight.

Fan blades

Take a look at (or through) our fan blades

With such a large fan diameter, they can be hard to miss. Our fan blades bring you the highest bypass ratio in commercial aviation and are built from high strength aluminum alloy, some of the most durable and lightweight in operation today.

Rub Strips

Taking green to new heights

Housed inside the Collins Aerospace nacelle, our engine rub strips provide a key green color identifier while also playing an essential role in reducing friction and excess noise during flight.

Nose cone

Front and center, helping lead the way

On all GTF engines, you'll see a distinct raindrop spinner painted on the nose cone. This symbol helps the grounds crew know when the motors are spinning and in operation.

Nacelle

The whole package, inside and out

Housed within a Collins Aerospace nacelle, the geared engine architecture delivers higher efficiency at a lower temperature. With a core-mounted accessory gearbox, the GTF engine achieves a slimmer, completely round nacelle for lighter weight, maximum efficiency, and improved airflow.